An easy 2 hour flight direct from Gatwick takes us to Bergen, on the west coast of Norway. We love Norway as a school ski destination and here's why:
Following a scenic two hour drive north from Bergen airport we arrive in Myrkdalen. While we were told in advance that the snow was good, we really didn't expect to see so much of it. It was after all the end of April, and the resort height is 450m. But, we're not in the Alps – in fact, we're around 1300 miles north of Salzburg so forget about resort height, and pretty much all of the other ski facts information that we're normally obsessed with. Norway is very different, and 3 metres of snow at the top of the mountain at just over 1000m elevation illustrates this point perfectly.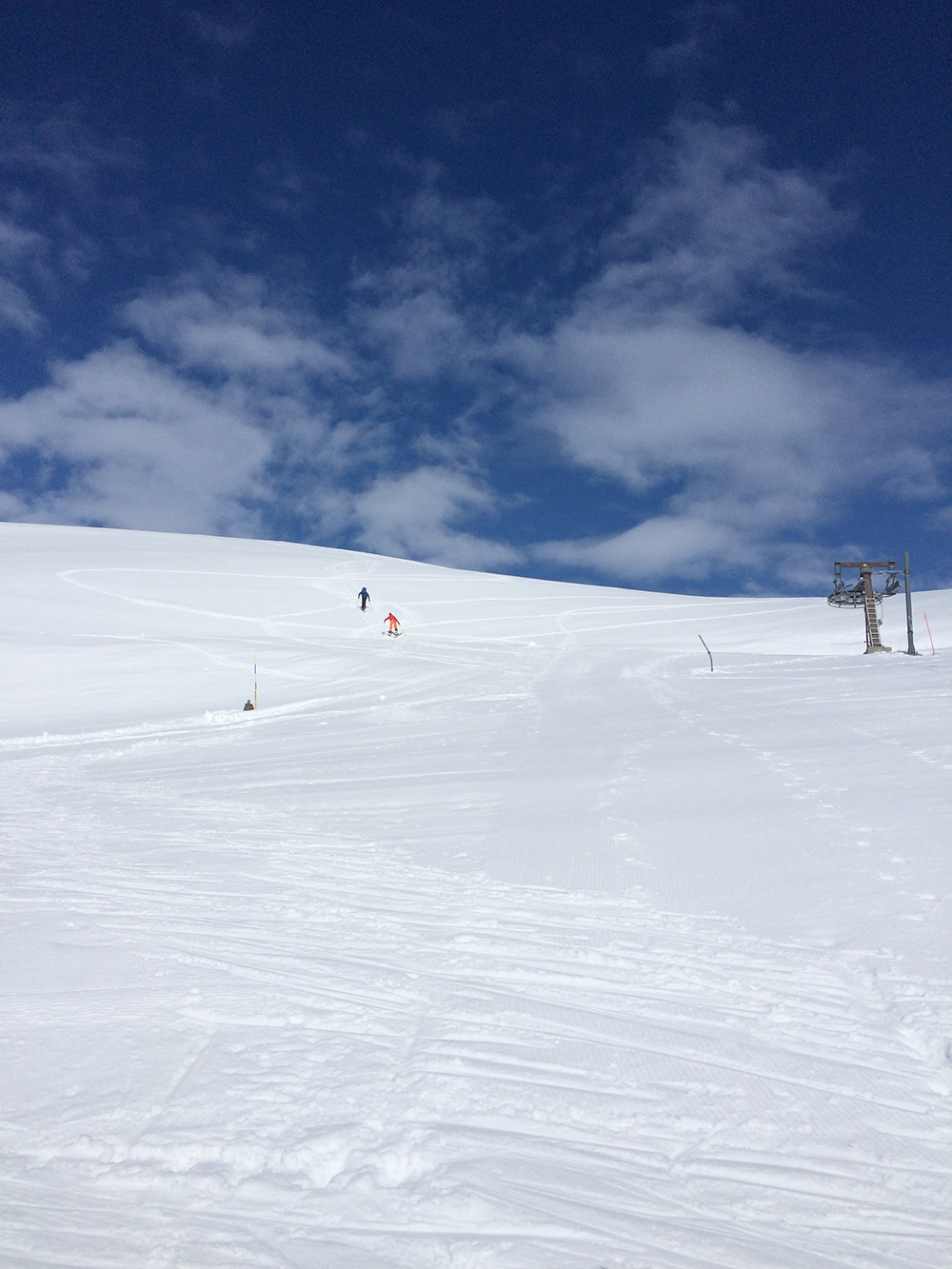 The Myrkdalen Hotel is a beautiful and modern purpose-built property right at the foot of the slopes. Ski school, equipment hire and a small grocery shop are all within a stones' throw of the front door. With most bedrooms accommodating 3 pupils and no bunk beds in sight, the hotel is of the highest standard available to schools on our European programme. There's enough public areas and meeting rooms for each group to have their own evening activity space for games and quizzes, and everything will be organised with true Scandinavian efficiency. The hotel has an impressive restaurant, as well as self-service cafeterias and a pizzeria, so there's plenty of variety for the week. Everyone speaks English, to the point where sadly we couldn't find anyone that actually spoke Norwegian!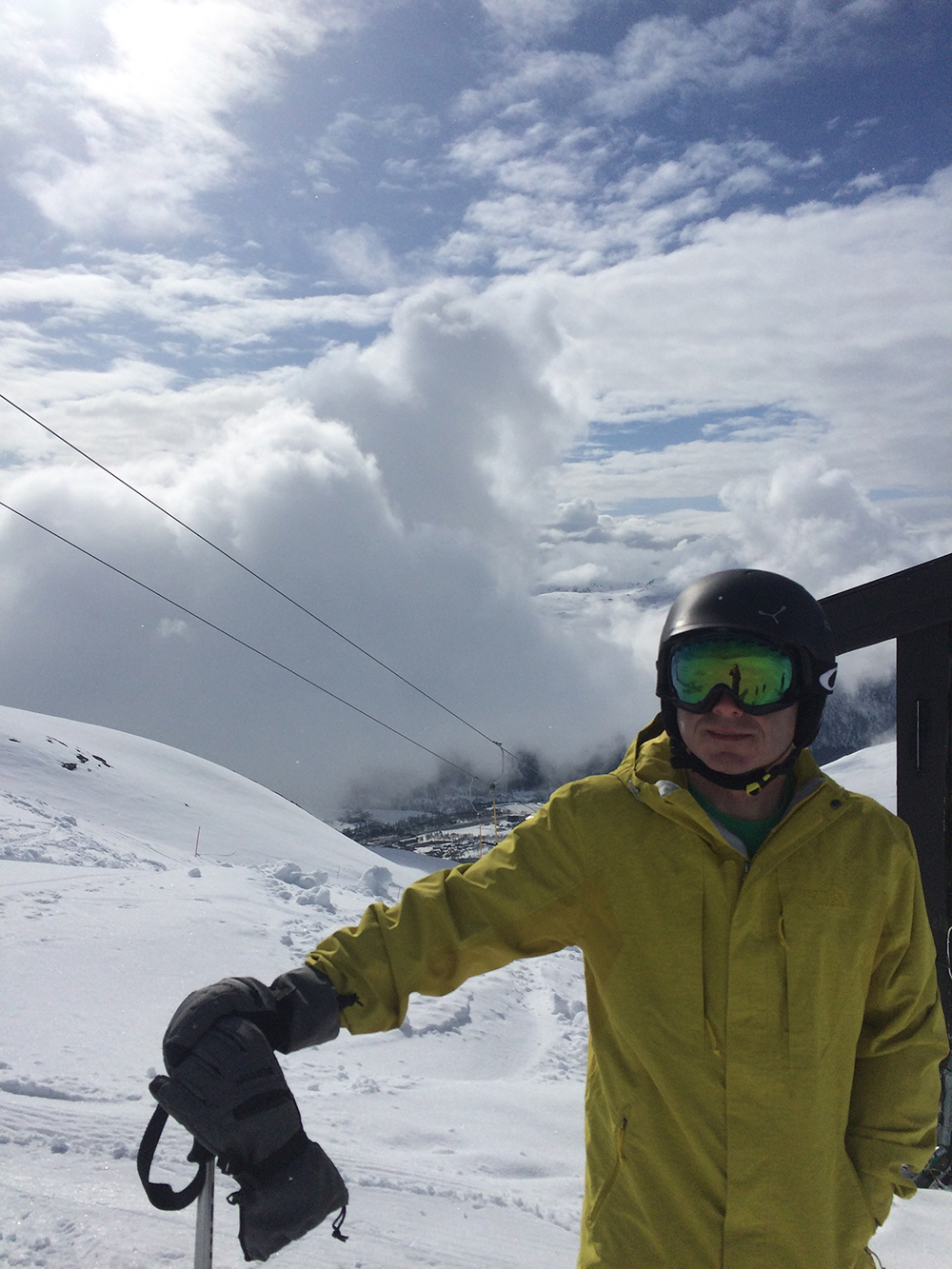 As for the snow, well, what a treat! The mountain was totally covered, with not even a bare patch away from the pisted areas. Temperatures from top to bottom were very comfortable at just above freezing, and after a few early snow flurries (really!) the sun broke through for the rest of the day.
At the base, there's a good sized nursery area which is separated from the main ski area and serviced by a magic carpet making it perfect for beginners. Just outside the hotel is the 6 seater lift which takes you up to the midpoint, and from there you've a couple of other lifts taking you onto the rest of the snow fields. The T-bar which takes you to the top of the mountain leads to a couple of red runs, but the best part is the vast open space off-piste which is of slight gradient and a great place for good intermediates to try their hand. The ski school is excellent, and the instructors are well-versed with working with this playground. I've never seen anywhere like it, and having had the morning to myself up there I really didn't want to come back for lunch!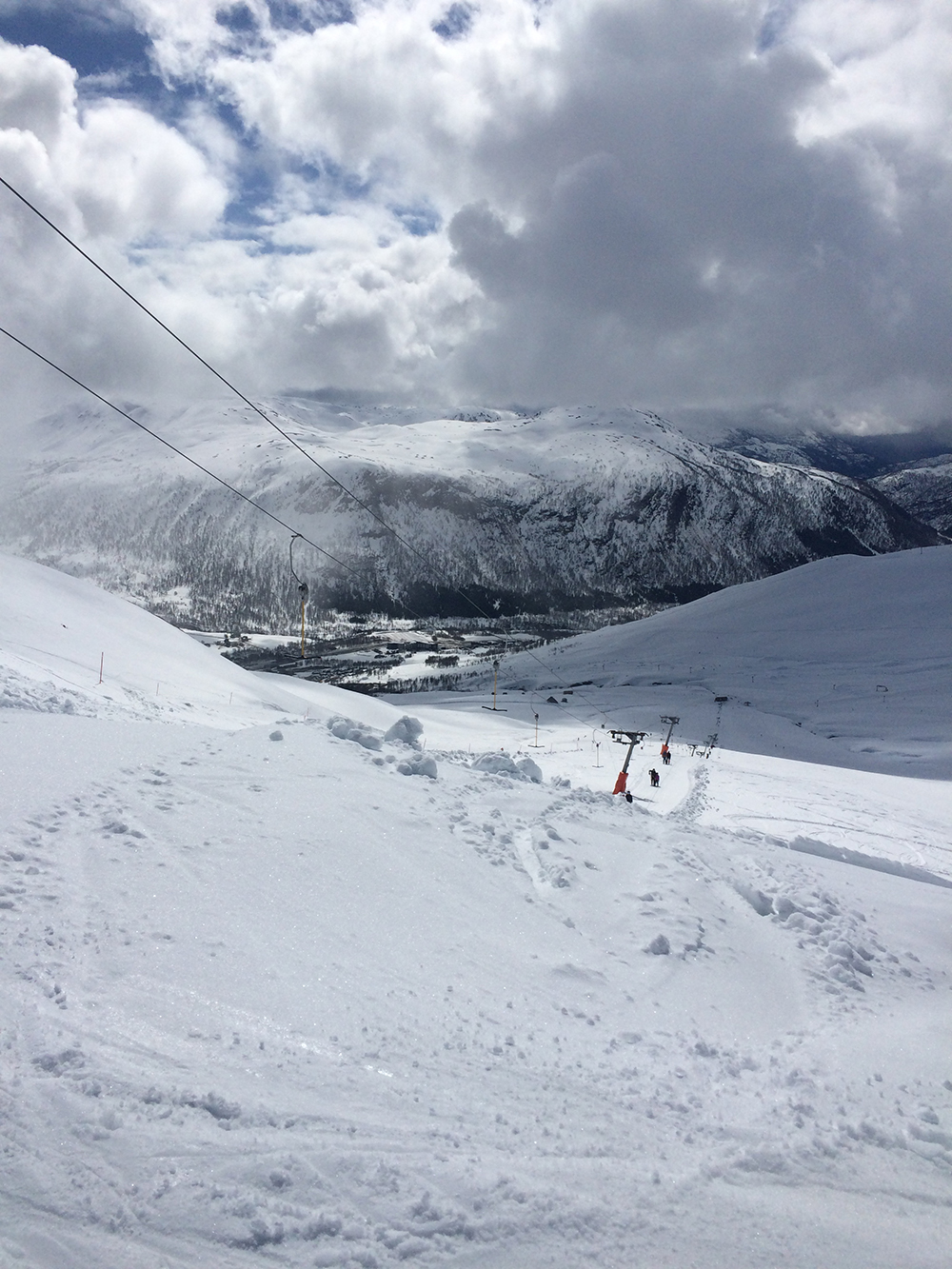 The mountain is very quiet on weekdays, so our packages are tailored for skiing from Monday to Friday only. That way, our groups virtually have the mountain to themselves and are treated like VIP's. Go late in the season for temperate conditions and fabulous late season snow, and it will feel like the mountain is yours.
Myrkdalen doesn't have a large expanse of pisted runs and neither does it have a bustling resort centre. Evening activities are limited to tobogganing and in-house options (and swimming in nearby Voss if you wish). What it does have is a hotel of excellent standard and superb conditions for late season skiing where your group will be truly spoiled. It provides an environment where pupils are likely to progress better than anywhere else due to the fabulous ski school and wide-open snow covered pistes without having to climb to glacial heights.
This truly is an experience that you can't find in the Alps. Try it once and you'll likely never look back.
This ski season, we're asking staff and teachers about their favourite resorts so you can get the inside knowledge that may help you choose where to travel for the next [...]

A group of staff and teachers recently returned from a ski inspection trip to the Salzburger Sportwelt in the Ski Amadé region of Austria.   The group stayed in the [...]

"I'm delighted to say that our first full Half Term ski operation went fantastically well. With groups travelling around the world to Austria, France, Italy, Andorra, Canada and the US [...]

The East Coast of the USA is an ideal destination for a school ski trip, allowing students to get a sense of scale and freedom, which they may not have [...]