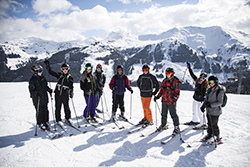 "I'm delighted to say that our first full Half Term ski operation went fantastically well. With groups travelling around the world to Austria, France, Italy, Andorra, Canada and the US – they all enjoyed superb conditions with fresh snow and plenty of sunshine. A huge thank you to the fantastic party leaders and children, and to all of our resort partners – in particular the hotels and ski schools, as well as our Resort Representatives who also provided an outstanding level of service. With more groups travelling this weekend, we are gearing up for an equally busy and successful Easter." – Neil Abraham, Head of Overseas Operations.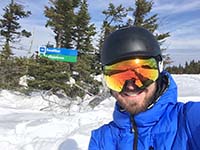 "I flew out to Boston amid a massive snow storm on the 9th February to the most wintery airport I have ever seen. The snow continued to fall over my week there and the school I was repping were lucky enough to see the best conditions that Killington have had in recent years. I spent some mountain time with the Leisure Sales Manager who was buzzing with the amount of snow that had fallen allowing us to ride trails that had not been open for the last two winters." – Tim Finch, Ski Sales and Tour Co-ordinator
Here's what some of our teachers had to say:
"Excellent overall support and organisation. Very happy with the service provided from the first day of booking to our return to school. Fantastic experience for young people, from learning a new skill to the cultural aspect." Mr Evans, Wales
"A really enjoyable trip in an ideal resort, snow conditions were perfect due to the fact that slopes were North facing, even though it was half term it rarely felt busy. Great service from the company, efficient and flexible approach to booking a school trip. Our rep was very enthusiastic and nothing was too much trouble for her! Our tour coordinator was really helpful and sorted problems (such as rooming) out quickly. Really quick responses by email." Mr Gee, Cheshire
"I am delighted that Select have continued with the high standards of customer care. I look forward to continuing working with Select well into the future." Mr Wilkes, Herefordshire
"Tonale was a fabulous recommendation for our group by our Travel Advisor and I am delighted that we trusted her judgement and went with it." Ms Rundle-Brown, Leicestershire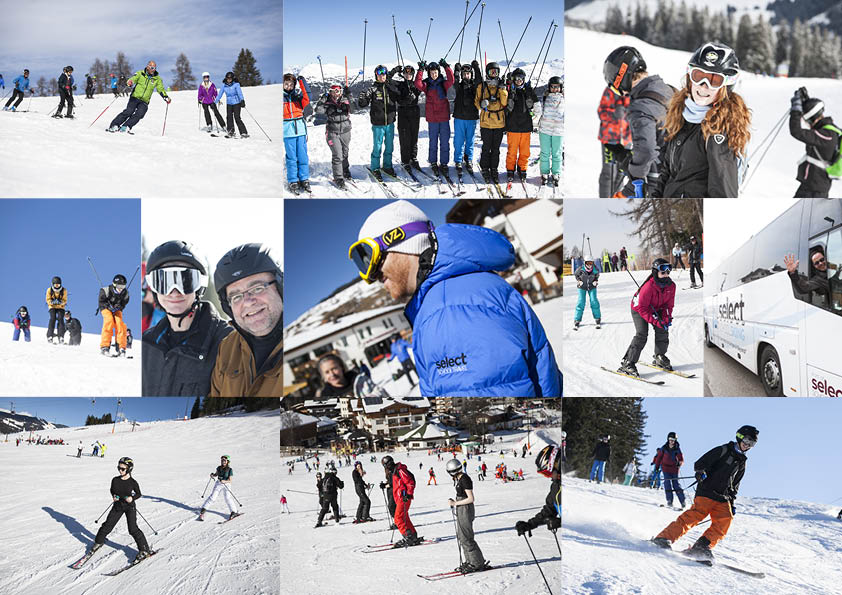 "Our rep was outstanding – the best rep I have had in 35 years!" Mr James, Guernsey
"Our Tour co-ordinator was very understanding, flexible and patient. Our resort rep was a delight to work with. Always pleasant and nothing was too much trouble. Enjoyable experience with an experienced team of professional organisers." Mr Trew, Wales
"Our rep made the tour, she went over and beyond the call of duty and was fantastic at the service she provided." Mr Griggs, Bedfordshire
If you're late booking for 2018 we have just a few key slots left.
Contact us on 01444 870100.
This ski season, we're asking staff and teachers about their favourite resorts so you can get the inside knowledge that may help you choose where to travel for the next [...]

A group of staff and teachers recently returned from a ski inspection trip to the Salzburger Sportwelt in the Ski Amadé region of Austria.   The group stayed in the [...]

The East Coast of the USA is an ideal destination for a school ski trip, allowing students to get a sense of scale and freedom, which they may not have [...]

Team Select has just returned from a trip to the Italian Milky Way. Regional Travel Advisor Fran Georgel gives us her tips on the region: Why is the Milky Way [...]