Team Select has just returned from a trip to the Italian Milky Way. Regional Travel Advisor Fran Georgel gives us her tips on the region: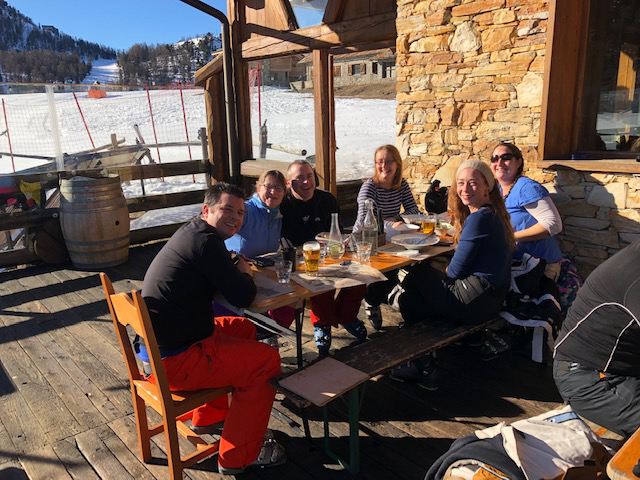 Why is the Milky Way a good ski trip choice for schools?
The Milky Way has accommodation choices to suit all requirements, including village centre as well as quieter locations. There are also some great sole occupancy possibilities. Italian cuisine is particularly popular with students, but the most compelling reason for choosing the Milky Way is the extensive, snow-sure skiing!
Which particular areas might suit different groups to stay in/ski and why?
Claviere is great for beginners and intermediate skiers and offers a warm welcome and traditional style with near doorstep accommodation. At Claviere you can meet your instructors directly on the village slopes. Sauze has a good standard of accommodation with some great village centre options. It also offers a sunny location. Sauze is particularly good for older students and those able to ski early or late season.
Sestriere offers snow-sure skiing and groups can opt to stay in the historic red or white towers with near doorstep access to the slopes and evening activities in the village. Setriere is suitable for both coach and air groups.
Pragelato is quiet location which suits groups looking for somewhere away from the hustle and bustle. It offers a particularly good standard of accommodation with plenty of potential for inhouse activities, and is suitable for coach groups only, as skiing is at Sestriere. It's worth noting that whichever your accommodation choice they all tend to offer good opportunities for inhouse evening activities.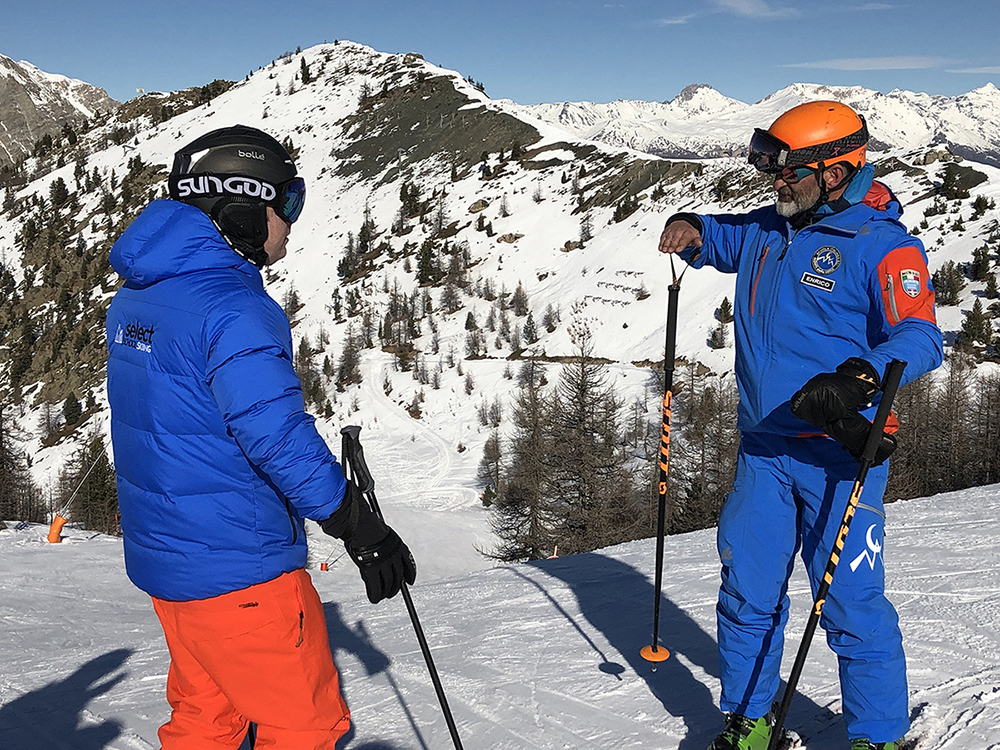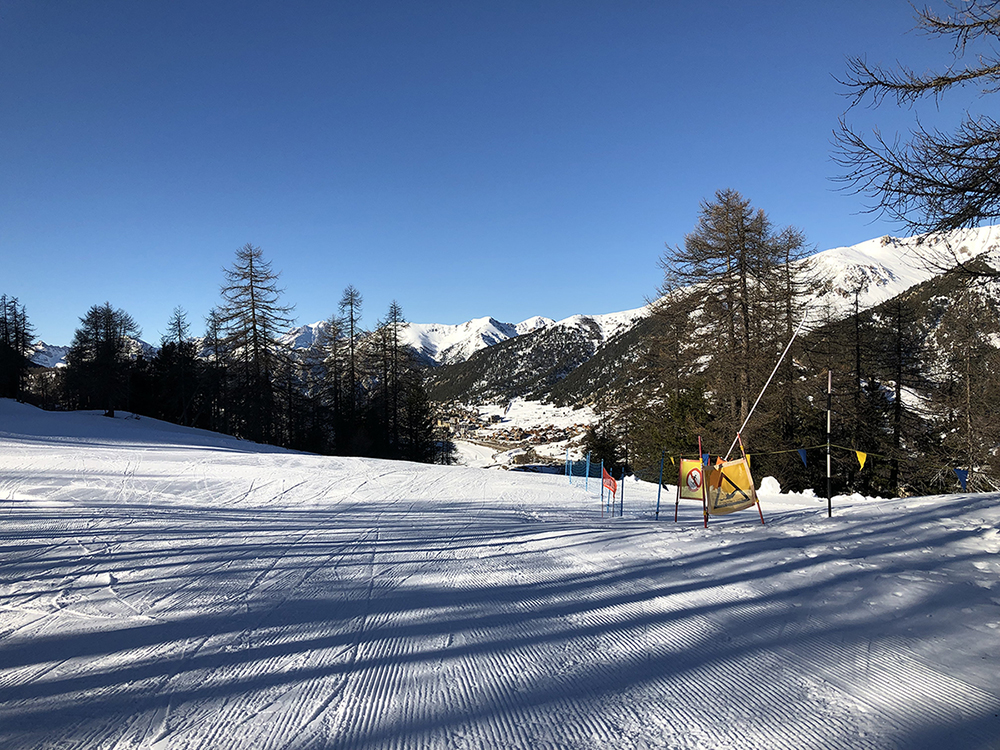 Any insider tips on the area for school groups?
You can be sure of excellent skiing for all levels on sunny snow-sure slopes. Most properties offered by Select are either doorstep skiing or located a short distance from the slopes. Claviere argueably offers the best mountain restaurants in the ski area as many skiiers cross the border from Montgenevre for the hospitality. If you are on a budget and opting for packed lunches, some hoteliers will bring them to the slopes at the ski school meeting point, so you don't have to return to the hotel to collect them.
Some of Fran's accommodation recommendations:
Hotel Savoia – Claviere
Located just 100m from the ski lifts and nursery area, this is a characterful, homely, chalet-style accommodation. With its two lounge areas and dining rooms it's ideal for school groups.
Casa Guigas in Pragelato – Sestriere
Perfectly combining its historic rustic exterior with a comfortable spacious interior. This property offers several rooms for inhouse activities as well as an option for sole occupancy.
Hotel Savoia Debili – Sauze
Situated in the heart of the village and close to the Sportinia lifts, and offering a large restaurant, fitness room and wellness area, this is an excellent choice for both convenience and comfort.
Fran Georgel is the Select Regional Travel Advisor for Essex and South London. Find out more about Fran: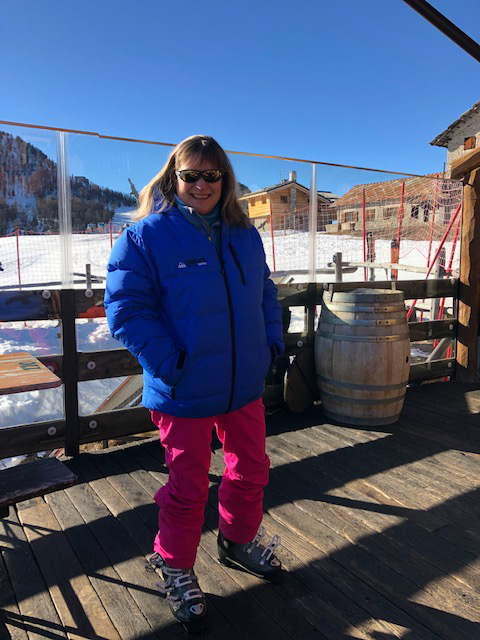 I've been skiing since the age of 10, in the days of leather boots and cable bindings! I loved it from the outset! I've been instructing and coaching since 1986 (both in the Alps and on artificial slopes) from beginner skiers to race club, and have spent 4 winter seasons working, mostly with school groups, in the Alps. I'm a qualified BASI Ski Teacher, qualified UK Snowsports Alpine Coach and UKSS Tutor & Assessor.
I've skied extensively in Europe and N. America as well as having completed classic ski touring routes in the Alps. I particularly like to build confidence in nervous skiers so they can enjoy all that skiing can offer, and work with new instructors as they develop their skills.
My favourite ski areas are anywhere with good snow away from the crowds!
Essex and South London schools can contact Fran to discuss school ski trips:
07525 832096
f.georgel@selectschooltravel.com
Or find your Regional Advisor details HERE >
This ski season, we're asking staff and teachers about their favourite resorts so you can get the inside knowledge that may help you choose where to travel for the next [...]

A group of staff and teachers recently returned from a ski inspection trip to the Salzburger Sportwelt in the Ski Amadé region of Austria.   The group stayed in the [...]

"I'm delighted to say that our first full Half Term ski operation went fantastically well. With groups travelling around the world to Austria, France, Italy, Andorra, Canada and the US [...]

The East Coast of the USA is an ideal destination for a school ski trip, allowing students to get a sense of scale and freedom, which they may not have [...]